Services Include:
Complete painting service: Residential and commercial, interior and exterior
Coatings – Acrylic, latex, oil, epoxy,urethane, lacquer, conversion varnish
Brush, roll, and spray
Stains – Water and oil base options
Cabinet finishing and refinishing – In-house spray booth for custom work
Wood restoration, Deck and Fence Refinishing
Pressure washing and cleaning
Wallpaper – removal and application
Scaffolding, boom lifts and falls
Drywall – patches and repair
Graffiti removal
Concrete coatings
Eco-friendly products
Window cleaning
Color Consultation
Custom Color Matching
Decorative Finishes and Glazes
Find out more >
A Message from Larry Boeck, Owner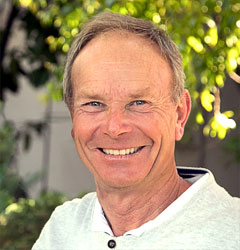 The Boeck Painting Company is currently in our 32nd year of business. We have grown from a one-man operation into a well-respected firm with 11 full-time painting professionals. After 32 years I am still excited about our company, our mission, and our future. I believe that we have the best painting company in Marin County. We have excellent knowledge of our business, combined with many years of experience in meeting our customers' needs.
A Family Tradition
My paternal grandfather, Conrad Boeck, was the son of German immigrants. He worked as a painter in Illinois, California and Idaho. He also worked as a wood finisher for the Continental Illinois Bank in Chicago throughout the latter part of his career. He would go to work wearing a suit and tie, change into overalls, then spend the day refinishing desks at the bank.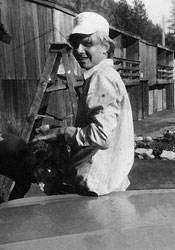 I learned the trade as a young teenager by painting bathrooms, cabinets, garages, and staining decks as summer jobs. During my high school and college years, I spent several weeks every summer painting houses to earn my way through school. After graduating from U.C. Berkeley in 1980, I spent five years in the corporate world marketing information processing and financial products. In 1986 I married Susanna and we began the Boeck & Associates Painting Company.
Boeck Painting Company operates using the following principles:
Respect for people
Best customer service possible
Pursuit of excellence in our business

Our Crew
I believe we have the best painters in Marin County working with our company. Our combined experience is over 120 years of painting. Our employees exercise safety practices on a daily basis and we have an excellent safety record.
Professional Affiliations
Fully insured with General Liability, Workers' Compensation, and Bonded.
Certificates of insurance will be provided upon request.